Anchor Links
Facilitate navigation within a draft or between different drafts thanks to anchor links.

Build a tailor-made navigation system
Use anchor links to help your collaborators navigate your workshops or large visual documents and artifacts. Nobody can get lost anymore!
Use either static or dynamic anchor links
Static anchor links bring you to a given position of a draft, whereas dynamic ones follow an item's position in real-time.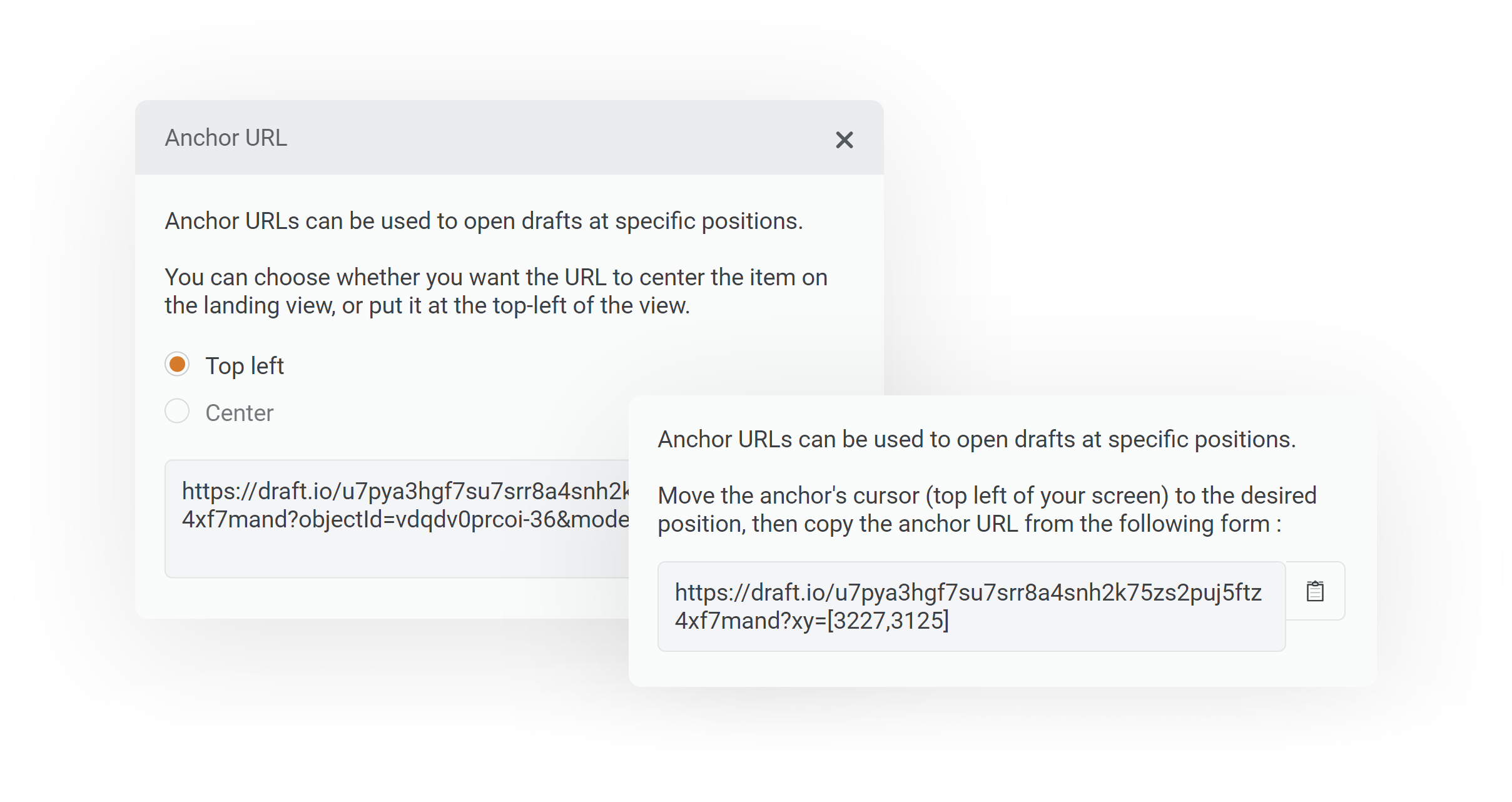 Bring your collaborators where they need to go
Add a table of contents to your draft to assist your collaborators in promptly finding the right information for them. No more unnecessary zoom or scroll across a draft.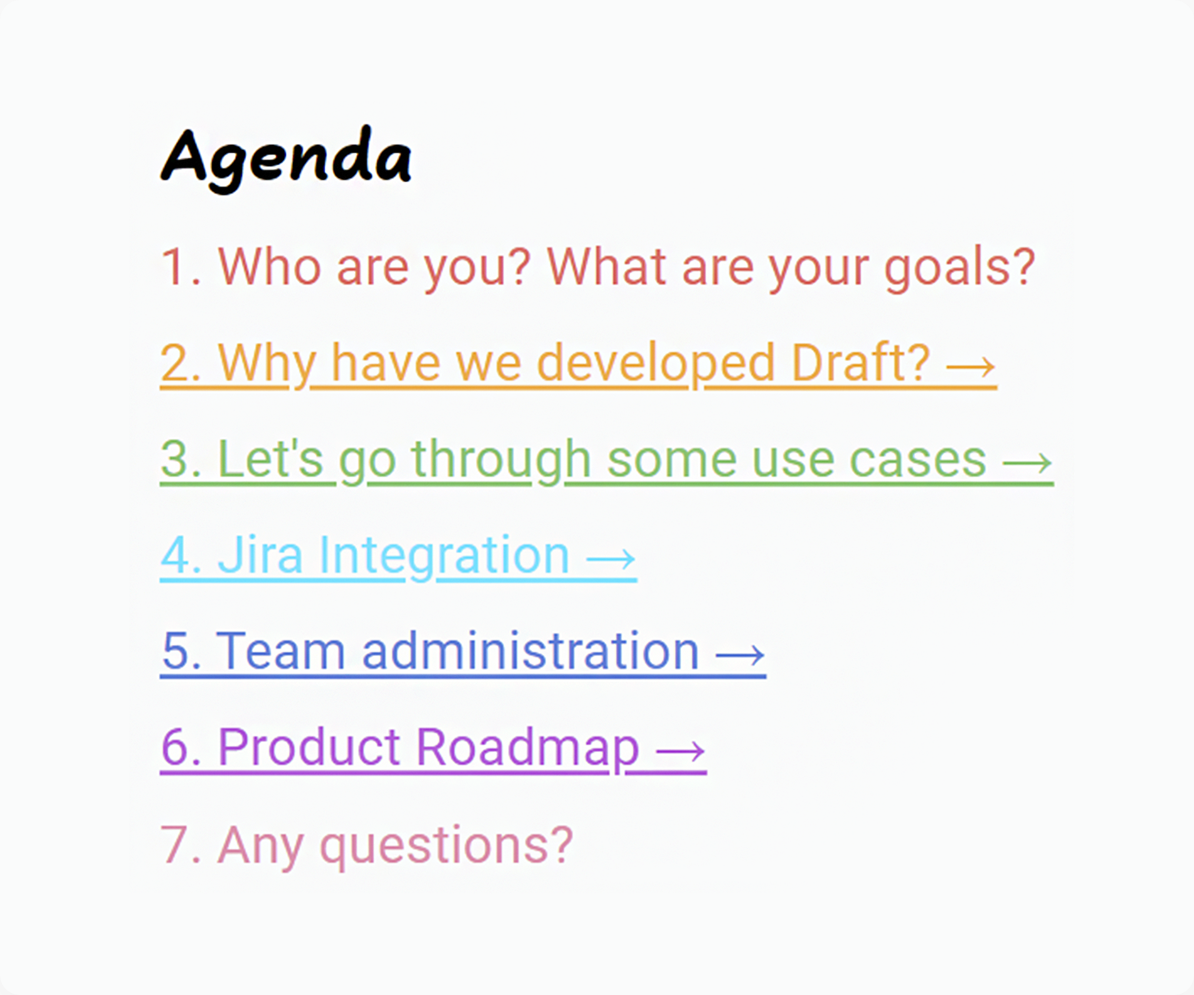 Features
Turn your ideas into action effortlessly thanks to Draft.io's comprehensive set of features.
Cards

Manage your projects visually and track work items with flexible and fully customizable cards. Discover this feature

Voting session

Improve team engagement and decision-making by running voting sessions on any items on a draft. Discover this feature

Polling Booth Mode

Allow participants in a workshop to think on their own without influencing one another. Discover this feature
Start your first draft today!