Lists
The Lists mode lets you take visual notes and organize your document as easily as a drag and drop.
Build knowledge out of heterogenous materials
Either for taking notes in a meeting, jotting down ideas, or collecting information across the web, Lists are a powerful way of clearing up your mind and structuring your thinking.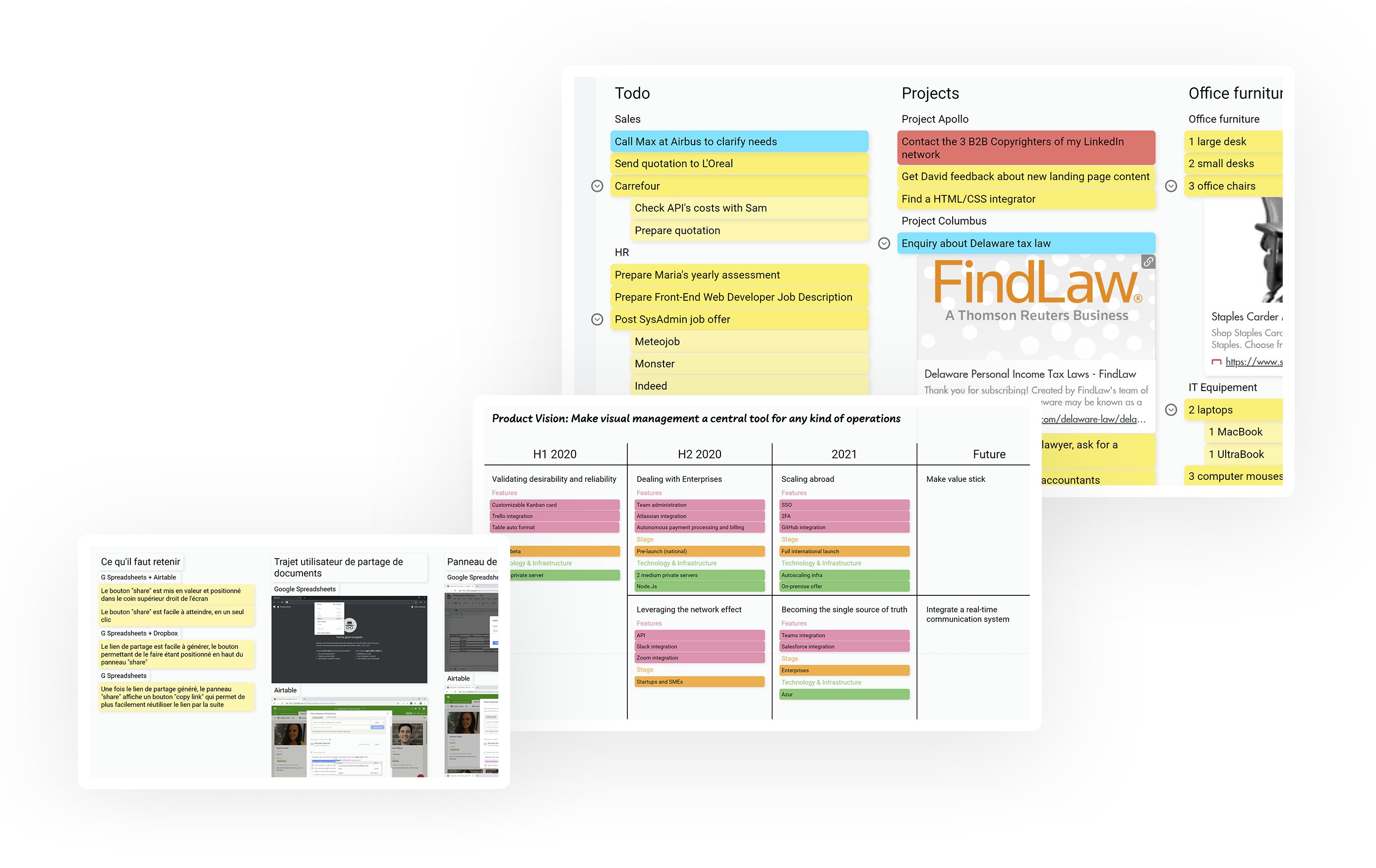 Capture your ideas on the go and manipulate them freely
Press Enter while typing text to add a new text item to a list. You can quickly move items from one list to another just by dragging and dropping them; they will automatically stick to each other!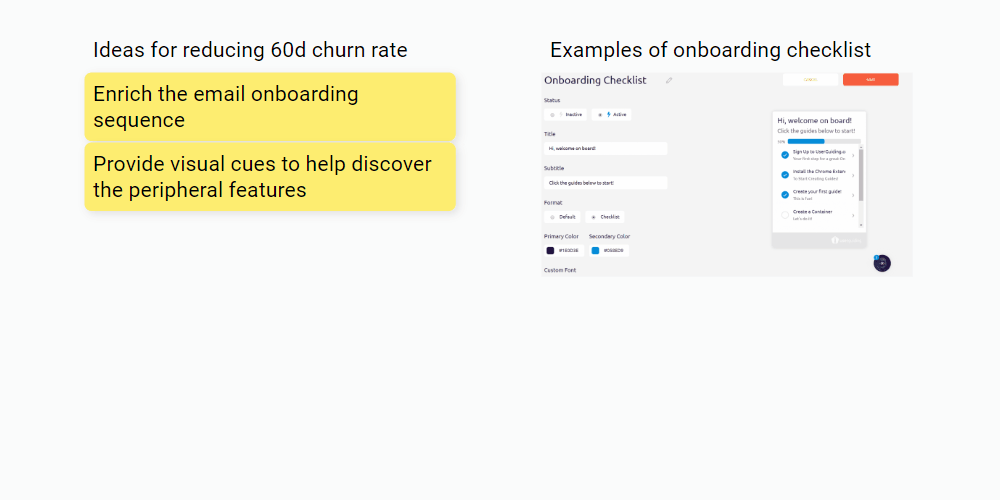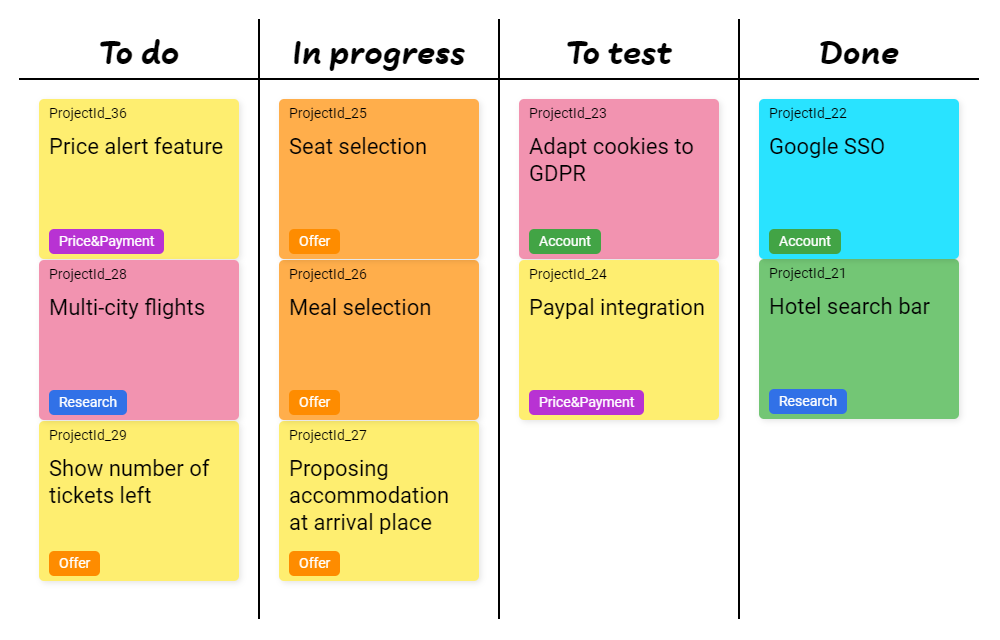 Combine the Lists mode with visual management
Use the Lists mode with cards to create a custom visual tool that behaves like a Trello Kanban board. Managing projects visually has never been more enjoyable and interactive!
Features
Turn your ideas into action effortlessly thanks to Draft.io's comprehensive set of features.
Cards

Manage your projects visually and track work items with flexible and fully customizable cards. Discover this feature

Jira Integration

Synchronize Draft.io cards with Jira issues to simplify and streamline your Agile project management workflows. Discover this feature

Voting session

Improve team engagement and decision-making by running voting sessions on any items on a draft. Discover this feature
Start your first draft today!