Jira Integration
Pull down Jira's inherent constraints by integrating with Draft.io and manipulate all your project cards in a visual and highly malleable environment.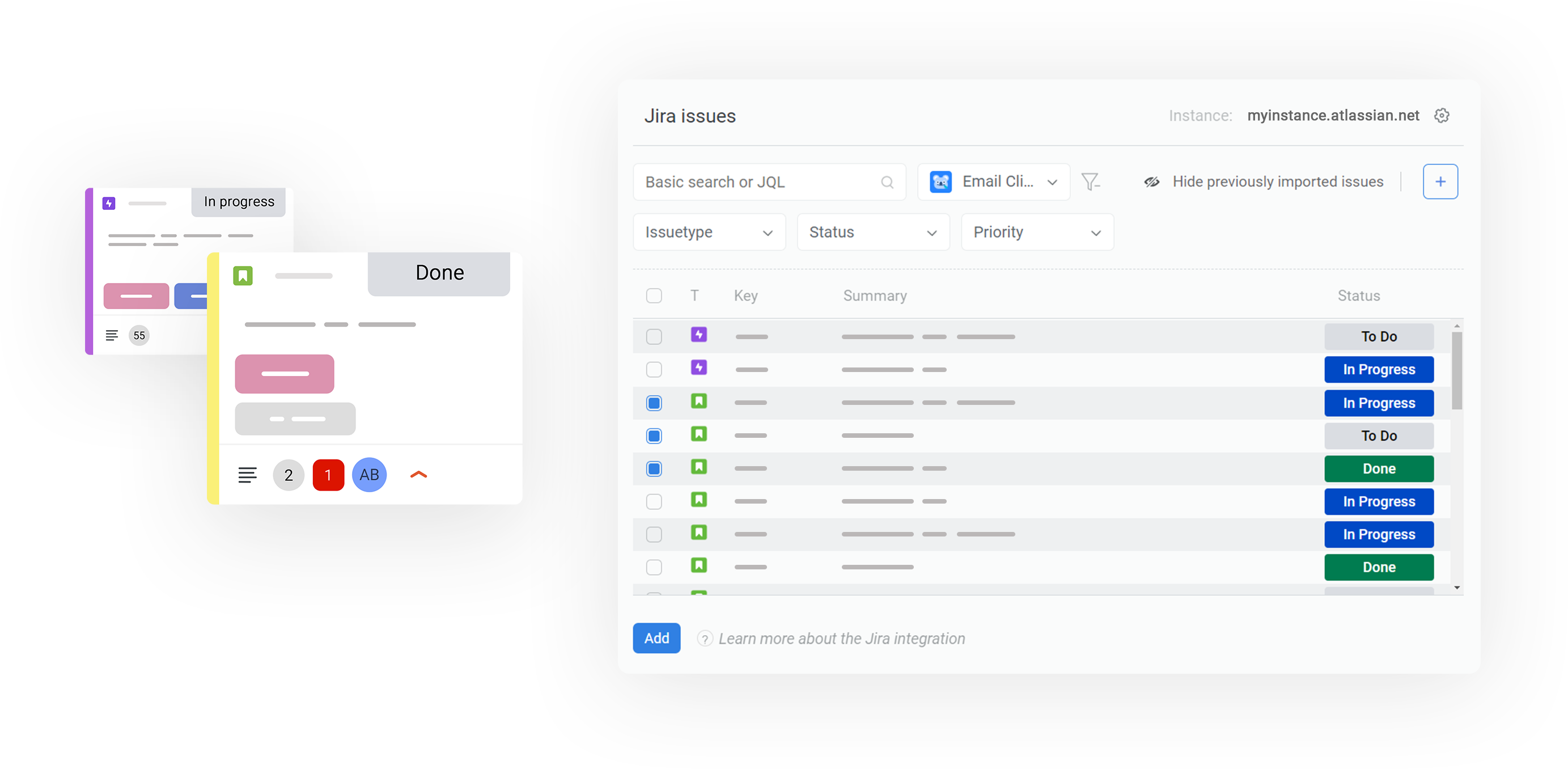 Streamline your whole Agile project management workflow
Handle Jira data with a bigger picture by synchronizing Draft.io's cards with Jira's issues. All modifications done in one app are automatically pushed into the other one!
Display on Draft.io a wide range of Jira issues' fields
Draft.io cards linked to Jira issues can contain and display common Jira issues' fields. On-demand, we can also enable synchronization of other fields, even customized ones.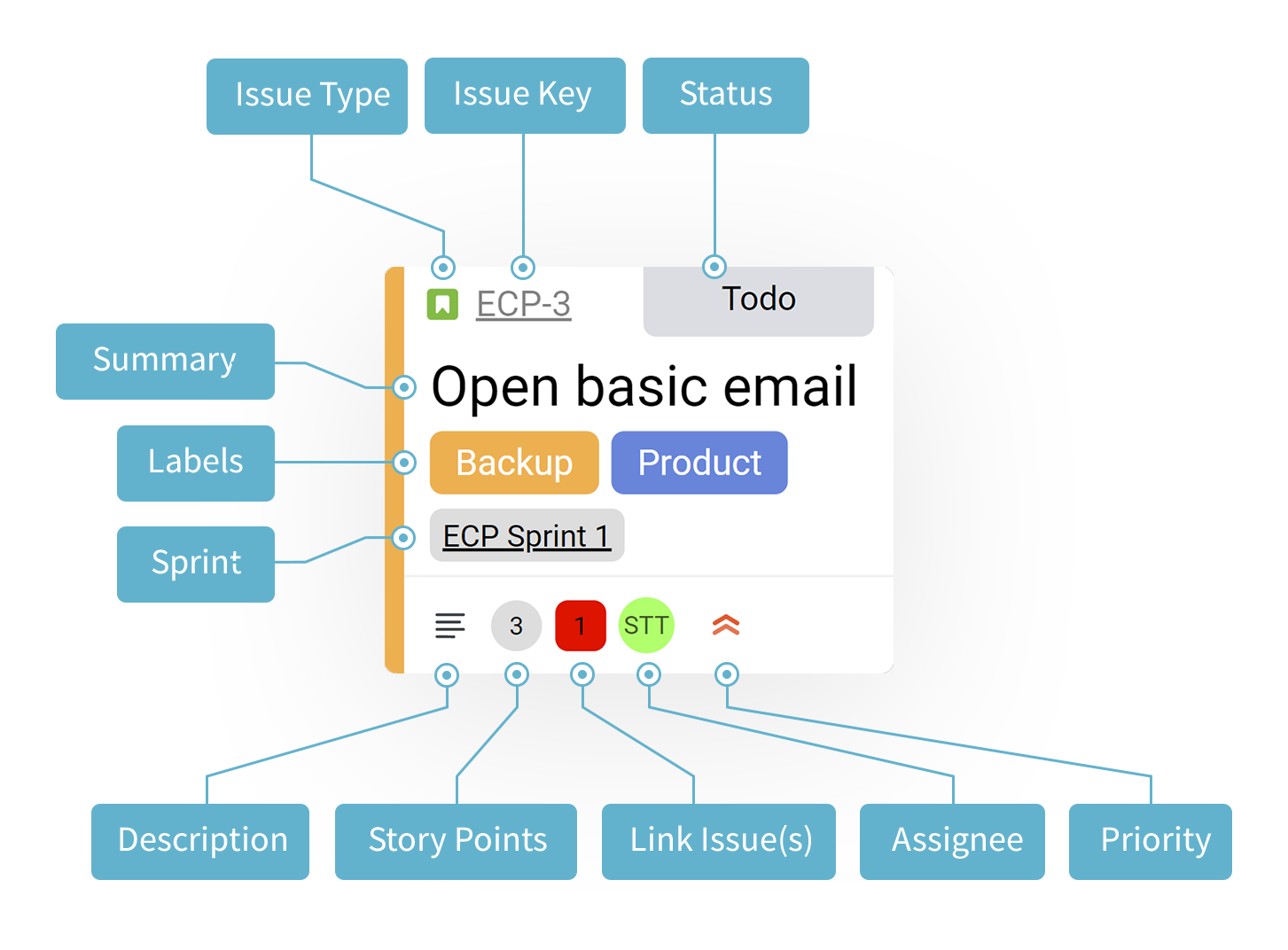 Find your desired Jira tickets in a few seconds
Once the integration is set up, you can easily find and import Jira issues into a draft. Use the filtering feature or JQL requests to filter Jira issues within the Draft.io in-app Jira panel.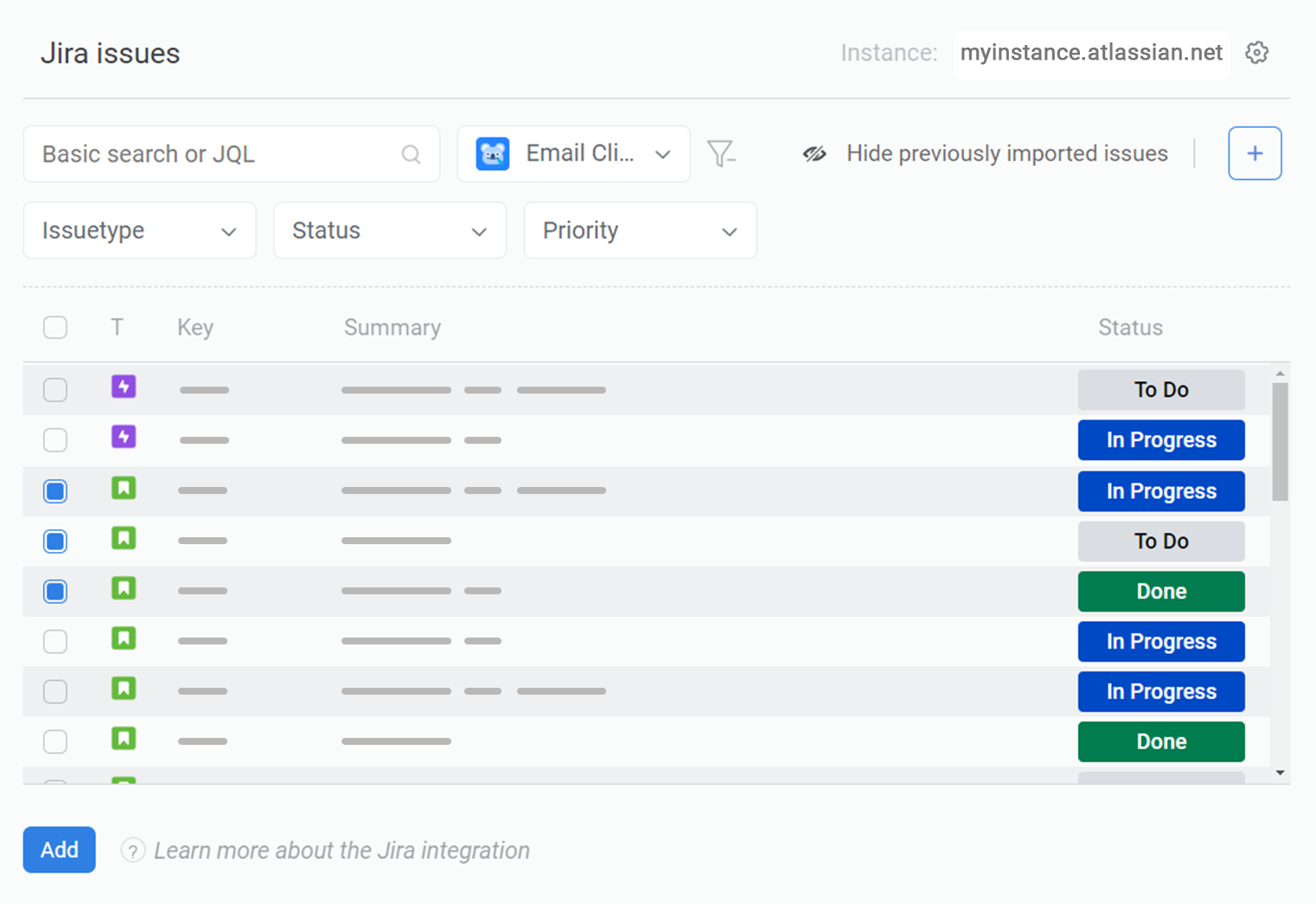 Features
Turn your ideas into action effortlessly thanks to Draft.io's comprehensive set of features.
Cards

Manage your projects visually and track work items with flexible and fully customizable cards. Discover this feature

Lists

Take visual notes on the go and organize your document as easily as a drag and drop. Discover this feature

Polling Booth Mode

Allow participants in a workshop to think on their own without influencing one another. Discover this feature
Start your first draft today!